Matcha with milk, it's easy to make delicious
Are you drinking coffee with milk, latte? If you do, you can change coffee to tea at once and become healthier and more tasty. In the tea time, when you get tired in the afternoon and feel to need sugar to refresh yourself, Matcha latte is the best choice. Why don't you drink matcha latte with easy recipes below.
Before explanation of the recipes, let me show you the difference between "latte" and "cappuccino".
| latte | cappuccino |
| --- | --- |
| with not forming milk | with forming milk |
| much milk | less milk |
| ordinal taste of matcha | strong taste matcha |
You can distinguish the difference by the apperance of milk easily.
Recipe 1. Matcha latte
This is too easy to call it "recipe", just making by mixing milk, sugar and matcha. But you should find the different taste from Matcha latte of Starbucks. They probably use cheap "matcha for cooking". When you use superior matcha, the taste should be improved dramatically.
I'd love you to try using matcha which you purchase from tea shop. I'm sure you feel much better taste!
Ingredient:
Matcha 3g(2-3 teaspoons)
Sugar 10g
Milk 200cc

Recipe
1. Make hot milk using microwave with heat-resistant container, like a mug.
2. Put matcha and sugar in a mug, and add hot milk mixing by spoon.
TIPS;
– mix well to avoid clumping
– Use sifter can prevent from being clumping.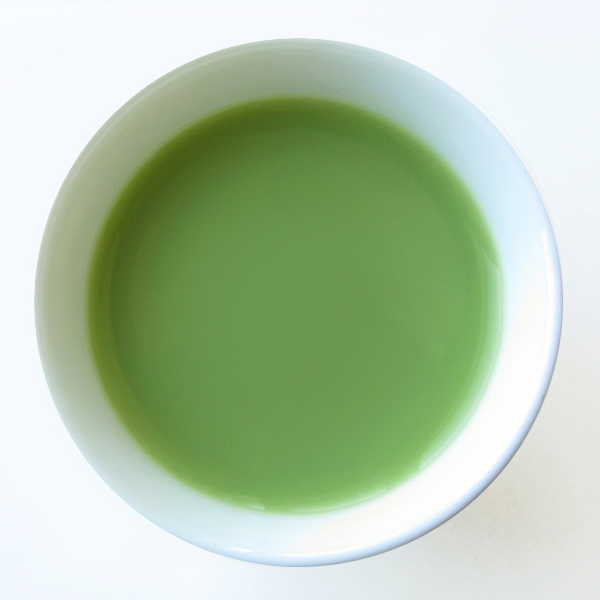 Matcha cappuccino with soft & forming milk
You can buy mixer for making latte at variety store or 1-coin-shop in Japan.
Cappuccino mixer make it easier to make smooth forming milk.
Ingredient:
Matcha 4g(3-4 teaspoons)
Sugar 10g
hot water 30cc (70-80℃)
Milk 30cc

Recipe;
1. Put matcha and hotwater into a mug and mixi it by the mixer.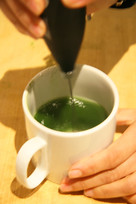 2. Make hot milk by using another mug in the microwave, and stir it until it becomes a forming milk.
Don't forget to make hot tea when you make a forming milk. If it's too hot, it will become too much bubbles.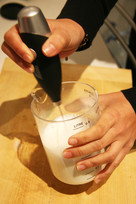 3. Pour the milk into the mug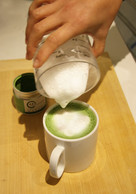 Use an empty plastic bottle instead of cappuccino mixer.
A plastice bottle, this is the second option when you don't have a cappuccino mixer.
Shake a plastic bottle with matcha powder and hot milk to make bubbles.
The bubble would probably become big but it's still better than big tea chain like Itoen, Starbucks.
I hope you enjoy tea in a variety way.